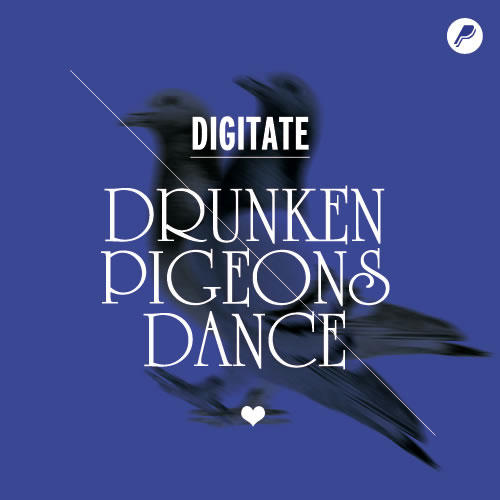 Ein geiles Electrotape gibt es diesmal vom Berliner Digitate, welcher sein Novemberset zum besten gibt.
This tape is for the very Wasted German Youth party RAVE TUT GUT benefit #3! And off course pigeons can dance! Just watch them while listening to my mix on your iPod/iPhone/whatever device…  If you wanna give me some love press the like-button in the event-group ( http://www.facebook.com/event.php?eid=167395696617963 ) or love me on SoundCloud. Thank you sooo much for the support! And now… do the Pigeons Dance! :)
DRUNKEN PIGEONS DANCE MIXTAPE NOVEMBER 2010 by digitate
Tracklist:
01. Intro
02. Berlin – Eskimo Elktro
03. ZZafrika – ZZT
04. Squeek – Zombi Nation
05. Phanton Beat (Miles Dyson Edit) – Aaren San
06. Shake It Down – Laidback Luke & A-Track
07. Nerv (Hey Today! Remix) – Boys Noize
08. You Gonna Want Me (Hey Today! Remix) – Tiga
09. Champion Sound – Jackhammer
10. James Bond – Haezer
11. Kleine Träume – D.I.M.
12. Work This Out (Angger Dimas Remix) – Mr. Timonthy
13.Illmerica – Wolfgang Gartner
14. We Can´t Fly (The Sexinvaders Disco Edit) – Aeroplane
15. Gurrr….gurrr!!!